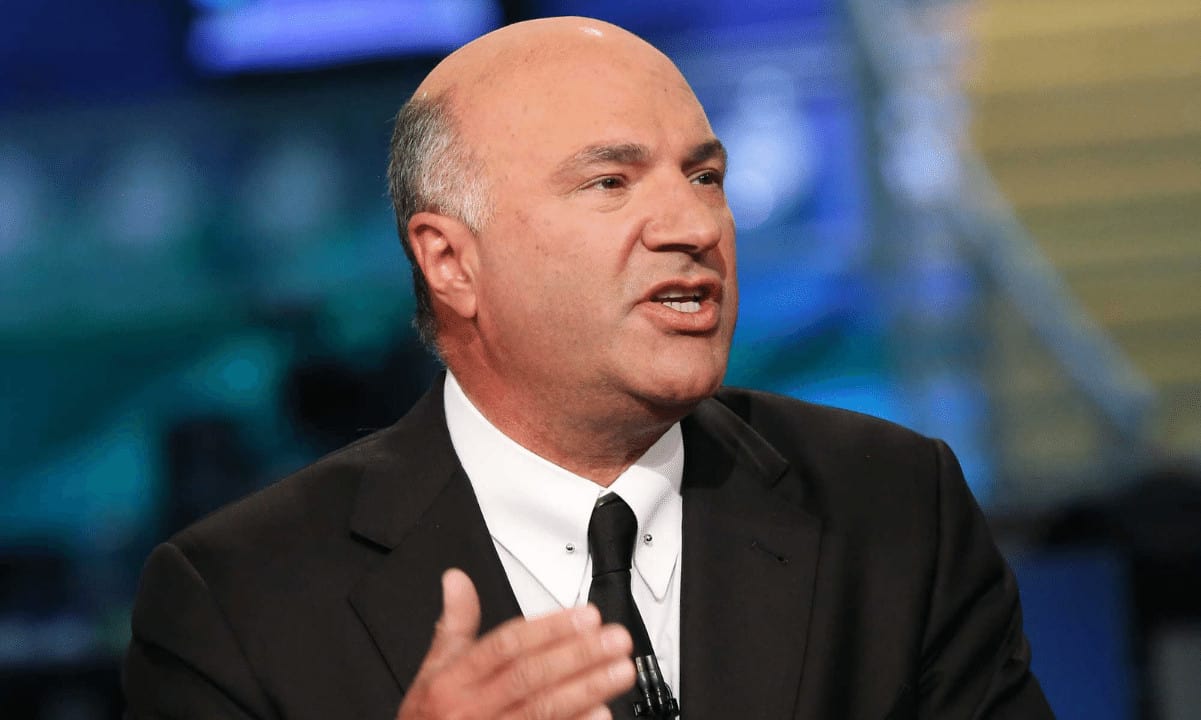 Kevin O'Leary speaks at the Bitcoin 2022 conference, voicing for bitcoin and renewable proof-of-work mining. He believed the rules introduced by bipartisan lawmakers could allay investors' uncertainty about the sector.
Regulations on Cryptocurrency Encourage Capital Inflows
Kevin O'Leary, renowned investor and media personality named "Mr. Wonderful" spoke about his support for renewable crypto mining as well as proactive regulatory efforts launched by the US government in the near future.
Mr Wonderful is an open crypto bull who previously revealed that crypto, including token and blockchain companies, accounts for 20% of his investment portfolio.
O'Leary told the conference that the US Congress is working on regulations targeted at the crypto industry, which he considered a positive sign as regulatory concerns have been clarified, capital will soon flow aggressively into the sector.
I've been spending a lot of time in Washington over the past three months. The good news is that there are many senators and representatives on a bipartisan basis who are actively thinking about this.
He boldly claimed that the cryptocurrency would become the 12th sector of the S&P 500, the major index that includes the "strongest 500 companies" listed on the US stock exchange. O'Leary believes the rules are coming and stressed it would be a "good thing" for the industry.
Another topic that caught attention during the speech was renewable mining for proof-of-work protocols. He criticized carbon audit standards previously introduced by the SEC, which would impose a quarterly audit on listed companies that conduct proof-of-work mining.
bitcoin miners such as Marathon Digital Holdings and HIVE Blockchain Technologies As per the proposed regulation, they will have to obtain information about their carbon footprint from a third party.
Despite saying that "the tracking error is so large that no public auditor would sign off on those statements," O'Leary also said with confidence that regulatory requirements require companies to mine hydroelectric, wind and nuclear power for bitcoin mining. To encourage the adoption of renewable energy like Which will benefit the industry in the long run.
Stable coins as reserve currency
When it comes to stablecoins, O'Leary considers the asset "one of the fastest growing asset classes outside of bitcoin." If the issued stablecoins are fully backed by the US dollar, they believe the stablecoin could be elevated as a new reserve currency.
He warned that turning a blind eye to this new innovation would be a huge mistake as stablecoins with excessive power could be used and could be quickly adopted by other countries.
Special Offer (Sponsored)
Binance Free $100 (Exclusive): Use this link to register and get $100 free and 10% off on Binance Futures for the first month
(terms).
PrimeXBT Special Offer: Use this link to register and enter code POTATO50 to get up to $7,000 on your deposit.